Alternative Treatment for Overactive Bladder
Overactive bladder can be an inconvenient, frustrating, and unpredictable illness, and sometimes traditional medications simply cannot put an end to the condition. While an overactive bladder can be caused by neurologic conditions, muscular disorders, or other health problems, sometimes it can be remedied by naturopathic, mindfulness, or herbal treatments. Understanding more about overactive bladder, including some options for alternative treatments, can help many with the condition and lessen or improve the problem.
WHAT IS OVERACTIVE BLADDER?
Overactive bladder is the condition in which the muscle surrounding the bladder spastically flexes unexpectedly for sometimes unknown reasons. This puts prolonged pressure on the bladder, in contrast to the usual ability to control the muscle. For people with overactive bladder, this pressure creates the uncontrollable need to urinate at potentially inappropriate times.
WHAT ARE ALTERNATIVE TREATMENTS FOR OVERACTIVE BLADDER?
Alternative treatments for overactive bladder are high in number, in large part because there are so many potential causes for the condition. Each type of natural relief for overactive bladder symptoms is related to a different cause
Dietary Naturopathic Treatment for Overactive Bladder
Overactive bladder is sometimes caused by food sensitivities or allergies that cause inflammation in the urologic system. In these cases, changing the diet can help relieve the symptoms. First, consider your usual diet and come up with a list of foods to which you may be sensitive (types of meat, specific vegetables, processed sugars, etc.) Then, stop eating one of those foods for 2-3 weeks. If the symptoms resolve, you've found your culprit. If symptoms continue, try eliminating a different type of food instead.
Herbal Treatment for Overactive Bladder
Herbal treatments for overactive bladder can also help reduce inflammation and clean out the urologic system. Drink 2-3 quarts of water per day (4-6 cups), and try different types of herbal teas. Herbs that have been shown to be efficacious with overactive bladder include cleavers, marshmallow root, buchu, corn silk, and horsetail. Vitamins can also prove beneficial; 500 mg of vitamin C two to three times per day or 400 IU of vitamin E may also be beneficial in naturally soothing symptoms of overactive bladder.
Homeopathic Treatment for Overactive Bladder
Once a doctor has exhausted all potential traditional treatments for overactive bladder, a homeopathic professional may be consulted to attempt homeopathic remedies to the condition. Causticum, natrum muriaticum, pareira, sepia, and zincum may all be prescribed. However, a primary care physician should certainly be consulted first.
When you get the all-clear from your health practitioner, right here's how you could start a mindfulness exercise to help you manipulate your overactive bladder.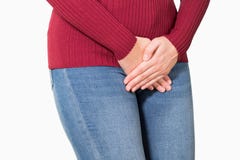 Start Easy
In case you're new to mindfulness, there's specific news: the fundamentals are handy to choose up. Once the urge to urinate moves, take a sec.to pause, and have a look at your breathing. Pay attention to the physical sensation of the breath, whether or not or now not you sense it most in your nostril or your belly or wherever else. Don't fear approximately doing it "proper." Just relax the lower back to the breaths you take.
"It takes about 30 seconds of mindfulness to lighten up the bladder and decrease the urge to urinate, Even better, in step with lee, you may take this pause anywhere, each time, in any position, making it a smooth, reachable basis for building up one of a kind mindfulness skills, which include those indexed beneath.
Enlarge Your Toolkit
When you revel in like you have a genuine address at the conscious pause, you could scan with unique strategies. Your urologist may be a person to consult. A physical therapist can moreover train you pelvic popularity physical activities, which could help make more potent management of the muscle groups that rein in urinary urges. If you don't prefer to spend the time (or cash) to research these skills in individual, you don't continually should. "there are heaps of resources available online without spending a dime.
Intelmindz and Headspace; videos on YouTube; and mindfulness books like Reiki Rays and Intel Mindz can educate you on how to operate more advanced mindfulness meditation. You'll beautify your functionality to the center of attention your attention, so as to assist you to keep your bladder urges beneath manage.
Consistency is Key
Sooner or later, it may be said sufficiently to stick to your exercise. Whilst you start with these strategies, you can sense a distinction, regularly in a rely of days upon. But don't permit the exact habits to slip.
Mindfulness is an effective device, however within the prolonged-time period, patients want to stay inspired to make it work."
it's not constantly available to find out the time to sit, pause, and meditate, but if you preserve it up, mindfulness can alternate your existence.
Mindfulness-based Stress Reduction for Treatment of Urinary Urge Incontinence: A Pilot Study

Affiliations
Abstract

Objective:The objective of the study was to evaluate if a mindfulness-based stress reduction program is a viable treatment worthy of further evaluation for the treatment of urinary urge incontinence.

Methods:This was a single-arm pilot study of 7 women who participated in an 8-week mindfulness-based stress reduction program to evaluate its effectiveness in reducing urinary leakage episodes. Improvement was measured by 3-day bladder diary, Overactive Bladder Symptom, and Quality of Life-Short Form, Health-Related Quality of Life, and Patient Global Impression of Improvement. Outcome data were analyzed by means of paired t-tests.

Results:Mean incontinence episodes per day decreased from 4.14 (SD, 1.96; range, 2.67-7.67) at baseline to 1.23 (SD, 0.93; range, 0.33-2.67) after treatment (P = 0.0005 for change). After treatment, 5 of 7 women were improved based on the Patient Global Impression of Improvement, and 2 were unchanged. Significant improvements on both Health-Related Quality of Life and Overactive Bladder Symptom and Quality of Life-Short Form were reported after treatment. Results were sustained at 1 year in 4 of 7 women. Two women sought treatment, and one was lost to follow-up at 12 months.

Reffercing: Doctor Jen Gunter,, "There are many therapies for incontinence, from bladder training, pelvic floor exercises, pessaries, medications, injections, and surgeries". Making a recommendation for specific therapy without a medical history isn't possible. However, there are some incontinence basics that everyone should know to help them get started.

Rule out a bladder infection as this can be a cause of incontinence. See a medical provider to arrange a urine test and rule out an infection.

Be mindful of how much water you drink — the need to drink eight glasses a day is a myth! The more you drink the more you have to empty.

Wear incontinence pads, not menstrual pads. Choosing the right protection matters. A menstrual pad (or period underwear) is likely to keep urine next to the skin, which can cause irritation, itching and even skin breakdown.

Try pelvic floor muscle exercises, also known as Kegel exercises. Some women can learn to do them on their own and others may need help from a pelvic floor physical therapist. These exercises can help both stress urinary incontinence and overactive bladder. Kegel exercises include: sustained contractions (holding the squeeze or contraction with a goal of working up to 10 seconds) and quick flicks, which are a simple contraction and release taking 1 to 2 seconds. For women with overactive bladder, doing a set of five quick flicks as soon as the urge to empty is felt can relax the bladder, giving time to get to the toilet without leaking.

Weight loss can help reduce leaking for women who are overweight.

See a provider and get a diagnosis. Many gynecologists, urologists and primary care providers are very knowledgeable about urinary incontinence, but a urogynocologist may be needed for anyone having difficulty getting help and for those with more challenging incontinence issues.
Dr. Jen Gunter, often called Twitter's resident gynecologist, is teaming up with our editors to answer your questions about all things women's health. From what's normal for your anatomy to healthy sex and clearing up the truth behind strange wellness claims, Dr. Gunter, who also writes a column called The Cycle, promises to handle your questions with respect, forthrightness, and honesty.
A version of this article appears in print on , Section A, Page 3 of the New York edition
References
Kabat-Zinn J. Full Catastrophe Living: Using the Wisdom of your Body and Mind to Face Stress, Pain, and Illness. New York, NY, USA: Delacourt; 1990.
Shapiro SL, Carlson LE. The Art and Science of Mindfulness: Integrating Mindfulness into Psychology and the Helping Professions. Washington, DC, USA: American Psychological Association; 2009.
Segal ZV, Williams MG, Teasdale JD. Mindfulness-Based Cognitive Therapy for Depression: A New Approach to Preventing Relapse. New York, NY, USA: The Guilford Press; 2002.
Hayes SC, Luoma JB, Bond FW, Masuda A, Lillis J. Acceptance and commitment therapy: model, processes, and outcomes. Behaviour Research and Therapy. 2006;44(1):1–25. – PubMed
Speca M, Carlson LE, Goodey E, Angen M. A randomized, wait-list controlled clinical trial: the effect of a mindfulness meditation-based stress reduction program on mood and symptoms of stress in cancer outpatients. Psychosomatic Medicine. 2000;62(5):613–622. – PubMed
How Your Mind Works: What Makes Your Brain Anxious and The Science to Keeping it Calm

I know it may seem that I'm against meditation or other ancient techniques for relaxation, but nothing could be further from the truth. Meditation and mindfulness are great tools and can be wonderful practices to incorporate into your life. As you'll learn, certain types of effective meditation are something I think you SHOULD be doing, but not the way you may think or are used to…

Before we get to that though, I want to make sure you understand the science of stress and anxiety and what research has shown about how to live a far more peaceful, positive, and less turbulent life.

All-day every day, your brain is actually producing a specific electrical frequency that fluctuates and can be measured as a "wave". It's not really so different than your heartbeat which can also be measured and produces a similar-looking electrical wave or pulse on an EKG. This is basic information known to doctors and neuroscientists, it's called Neural Oscillation and was first discovered way back in the 1930s when the first incarnation of the device that allows researchers to measure the brain's electrical frequencies was invented (we now use similar instruments to monitor brain activity during surgery for instance). Neuroscience has come a long way since then, and we now know significantly about the tremendous impact your brain waves have and what they mean for your life.

There are five different brain wave frequency ranges that have been given specific names, Gamma, Beta, Alpha, Theta, and Delta waves. Each of the varying frequency ranges is associated with a different type of brain activity, from intense fear all the way to your deepest sleep.

As you can see from the above when you're anxious or stressed, your brain is operating at one frequency, and when you're deeply relaxed and at peace, your brain is at quite another frequency. The bottom line is that your brain wave patterns are very closely correlated to your thoughts, emotions, and overall state of mind. Ideally, you want to avoid the high beta frequencies seen with anxiety and stress and encourage the alpha and theta frequencies that are produced when you're calm and relaxed.

This science may not mean much if you only use outdated ancient techniques to relax and are still crossing your fingers and hoping that with enough practice you're lucky enough to be able to occasionally relax deeply enough to achieve the state of mind you're hoping for.

However, these facts quickly became VERY IMPORTANT when researchers discovered that instead of trying to relax first and if you're successful THEN experiencing the benefits of the change in brain wave frequency, we could REVERSE the process and change your brain wave patterns FIRST and then the relaxation would follow automatically and effortlessly!

This paved the way for a new scientific understanding of how your mind can literally be CHANGED to make meditation and relaxation training easier, faster, and more effective than ever before…

The big question for researchers became HOW to alter brain wave patterns. What was eventually discovered is that by using sophisticated production equipment, audio tones could be scientifically engineered to oscillate at a specific frequency range such that when listened to, would cause a phenomenon known as "brain wave synchronization" which would literally cause your brain waves to change AUTOMATICALLY to more closely match the frequency of the specially developed audio signal.

This advancement led to the development of our NeuroCalm Technology, a proprietary audio engineering process, and the foundation for the incredible Auto Calm System.

Developed by a team of experts and professionals, including a licensed physician, neuropsychologist, Doctor of Clinical Psychology, neuropsychological researcher, and more…

The Auto Calm System was developed by an amazing team of experts and professionals and includes contributions from a licensed physician, an award-winning neuropsychological researcher from the Department of Psychiatry at the University of Illinois at Chicago, a Doctor of Clinical Psychology, former Psychology Professor from the University of Miami and researcher at the Cognitive Brain Research Unit University of Helsinki, Finland, audio and sound experts, and more.

The Auto Calm System to put the power and potential of these new advancements into the hands of the public by making it convenient and affordable, so EVERYONE can experience the results and live a better life and not just those undergoing university studies or those with the financial means to spend thousands of dollars on state of the art equipment.

By incorporating these cutting edge technologies with more traditional relaxation practices such as meditation and mindfulness, you can start to accelerate the incredible benefits of these proven techniques so you can give yourself the edge you need to experience results FASTER and more CONSISTENTLY.

What is Meditation and Mindfulness Exactly?

Meditation and mindfulness are so misunderstood because some people make them seem much more complicated than they actually are, or are wrongly associating them with something else entirely that just happens to incorporate meditation as a small part of it.

It's really incredibly simple. Meditation and mindfulness are nothing more than training yourself to pay attention to what you WANT to pay attention to instead of what you don't want to.

That's it. Nothing more.

They don't have anything to do with Buddhism or other religions any more than just drinking a glass of wine makes you a Christian. Yes, meditation is something that is a part of some religions, just as drinking wine during a ceremony is something some other religions do, but that in and of itself doesn't make meditating or drinking wine an inherently religious activity by ANY definition. Meditation is not a prayer of any sort, it's just "thinking on purpose".

Meditating isn't only for "weird" people, monks, or hippies. You don't need to sit on a cushion, you don't need to burn incense, and you don't need to sit on top of a mountain.

The reason techniques like meditation and mindfulness have been around for thousands of years is because they WORK, although by using only traditional practices alone they tend to work very slowly and take a lot of practice They can help you learn to slow your body and mind and refocus your attention to where you want it to be, instead of the negative places your emotions may be currently drawing your attention to.

Simply put, it's learning to control your mind and emotions instead of being controlled BY your mind and emotions.

Discover The

 

Auto Calm System

, an Advanced Training System Developed to Help you Overcome Your Stress and Anxiety Starting With Only Six Minutes a Day.